Asim Hazra
Asimkhazra
Uluberia, Dist-howrah, India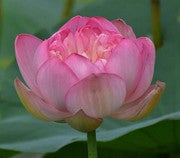 statistiques de compte
Fichiers envoyés:

149

Ventes totales :

7

Exposition du portfolio :

0.02%

Exposition dans la base de données:

0%

Téléchargements par image:

0.05

Messages sur le forum :

11

Fichiers envoyés par mois:

12.42 moyenne
BIO
I love nature and wildlife photography is my passion. Whenever I get time I rush to nature and get myself refreshed there. I believe every creature in this world are beautiful. I love to see them free in the wild.
Inscrit(e) depuis:
March 12, 2017
Équipement:
Nikon camera and lens
Sujets préférés :
Nature ; Wildlife
Je suis un photographe travaillant exclusivement avec Dreamstime.com.