Jeff Alexander
Enviux
Overland Park, United States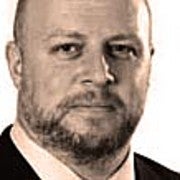 statistiques de compte
Fichiers envoyés:

11

Ventes totales :

3

Exposition du portfolio :

0%

Exposition dans la base de données:

0%

Téléchargements par image:

0.27

Messages sur le forum :

5

Fichiers envoyés par mois:

0.15 moyenne
BIO
Art has been my passion not just my profession. Interactive Marketing, Digital Graphics, and custom Internet based applications. The name of my company says it best. Providing clients with the advantage of a truly envious user experience for their customers.
Site web:
http://www.enviux.com
Inscrit(e) depuis:
November 30, 2011
Sujets préférés :
Landscapes, city-scapes, and young people. It is hard to find a model who will not focus on the lens. Youth is accompanied with a short attention span. They soon forget that you are even there.
Stock rank: