Michael Bergman
Havefun123
Marlborough, United States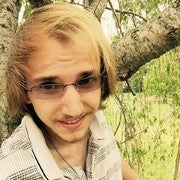 statistiques de compte
Fichiers envoyés:

113

Ventes totales :

8

Exposition du portfolio :

0.02%

Exposition dans la base de données:

0%

Téléchargements par image:

0.07

Messages sur le forum :

0

Fichiers envoyés par mois:

2.13 moyenne
BIO
I am weird, not normal! I may not be what you deem usual but I'm happy with who I am! I am extraordinary because who wants to be ordinary?
Suivez-moi:
Inscrit(e) depuis:
September 9, 2013
Équipement:
D5100 Camera and iPhone Camera
Stock rank:
Je suis un photographe travaillant exclusivement avec Dreamstime.com.