Beth Ross
Paintingirl
Land O Lakes, United States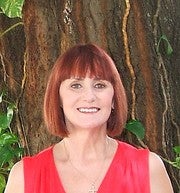 statistiques de compte
Fichiers envoyés:

0

Ventes totales :

0

Exposition du portfolio :

0%

Exposition dans la base de données:

0%

Messages sur le forum :

3

Fichiers envoyés par mois:

0.00 moyenne
BIO
I am in Marketing and Advertising Sales. I am Creative, Thoughtful, Easily hurt, Wistful, Tenacious, Easy to anger, Loyal, Misunderstood, Passionate, Hardworing, Injured, Happily married, Proud Mother, Good Friend, Great at Painting!
Site web:
blanketampabay.com
Inscrit(e) depuis:
November 14, 2008
Équipement:
Sony, 10.1 megapixels
Sujets préférés :
My Hubby, my daughters and their families,my dogs, my friends, music, England, Travel, reading, wine, down time, "quiet time", shopping, cooking, movies, painting!
Stock rank: