Linda Morland
Rnonstx
Christiansted, United States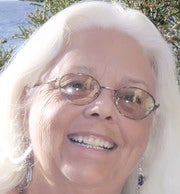 statistiques de compte
Fichiers envoyés:

274

Ventes totales :

1,219

Exposition du portfolio :

0.04%

Exposition dans la base de données:

0%

Téléchargements par image:

4.45

Messages sur le forum :

18

Fichiers envoyés par mois:

2.00 moyenne
BIO
Originally from Missouri, I have lived and worked in St. Croix since 1997. Starting in 2005, I have traveled for business and enjoyed the opportunity to visit Oregon, California, Arizona, Missouri, Iowa, South Carolina and Pennsylvania. The eye of the camera enables me to look closely at the beauty of our environment and the diversity of the many cultures within it. I shoot for pleasure as well as freelance for The Virgin Islands Daily News.
Suivez-moi:
Inscrit(e) depuis:
September 6, 2006
Équipement:
Olympus Evolt E-620, Canon EOS Rebel T3. Canon EOS 7D
Sujets préférés :
The people and places of St. Croix, US Virgin Islands - America's Tropical Paradise. Events of all types.
Stock rank:
Je suis un photographe travaillant exclusivement avec Dreamstime.com.