Sandra Sims
Avion49
Largo, United States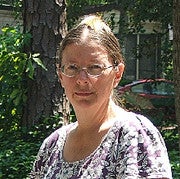 statistiques de compte
Fichiers envoyés:

522

Ventes totales :

830

Exposition du portfolio :

0.14%

Exposition dans la base de données:

0.01%

Téléchargements par image:

1.59

Messages sur le forum :

745

Fichiers envoyés par mois:

3.92 moyenne
BIO
Now that I am creating 3D renders, I enjoy making them as believable as possible. Isolated animals and people are what I do the most. Full scenes are also available. Please see my managed collections for selections of my images grouped by subject. Enjoy!
Suivez-moi:
Inscrit(e) depuis:
June 8, 2006
Équipement:
Bryce 6.1, Poser 5, Daz Studio, Carrara 6.1
Sujets préférés :
Animals, people, places
Stock rank:
Je suis un photographe travaillant exclusivement avec Dreamstime.com.