Daniel M. Cisilino
Danielc1998
Dublin, Ireland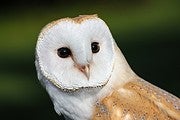 statistiques de compte
Fichiers envoyés:

2,444

Ventes totales :

1,864

Exposition du portfolio :

0.41%

Exposition dans la base de données:

0.04%

Téléchargements par image:

0.76

Messages sur le forum :

182

Fichiers envoyés par mois:

39.42 moyenne
BIO
MESSAGE FOR BUYERS: I would be very grateful to those buyers who let me know how and where my images are used. It can be done by commenting the image that has been bought. Thank you!
Site web:
http://www.facebook.com/daniel.travelphoto
Suivez-moi:
Inscrit(e) depuis:
July 5, 2012
Équipement:
Canon gear
Sujets préférés :
TRAVEL PHOTOGRAPHY: Architecture, Landscapes, Nature, People
Stock rank:
Je suis un photographe travaillant exclusivement avec Dreamstime.com.