Richard Charpentier
Gadgetat
Prescott, United States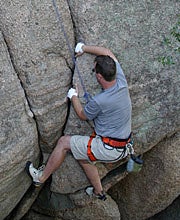 statistiques de compte
Fichiers envoyés:

299

Ventes totales :

684

Exposition du portfolio :

0.06%

Exposition dans la base de données:

0.01%

Téléchargements par image:

2.29

Messages sur le forum :

34

Fichiers envoyés par mois:

2.37 moyenne
BIO
I'm very new to stock photography, but not photography itself. I've shot scenes from an Appalachian Trail Hike in 2001, moose of the great north woods (loons too), and my travels across the US over 2006 in a 25 ft Airstream.

A friend suggested trying Dreamstime and posting some of my latest photography. I sure hope you enjoy what I share here. If you're curious about photos I don't post here, stop by my website listed on my profile.
Site web:
http://blog.richcharpentier.com
Suivez-moi:
Inscrit(e) depuis:
August 7, 2007
Équipement:
Canon 5D Mark II Canon 40D Canon EOS 30D Canon EOS 10D Canon SD550 Macbook Pro Adobe Lightroom Adobe CS3 28-135mm IS USM lens 50mm Compact Macro Lens 70-300mm IS USM Lens
Sujets préférés :
Moose, Loons, Sunsets, Travel Photos, Airstreams, Animals, Climbing, Hiking, Kayaking, Wildlife
Je suis un photographe travaillant exclusivement avec Dreamstime.com.