Daniel Kaesler
Kaarsten
Kaarst, Germany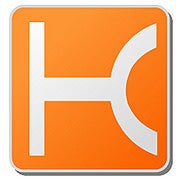 statistiques de compte
Fichiers envoyés:

6,930

Ventes totales :

17,016

Exposition du portfolio :

1.12%

Exposition dans la base de données:

0.11%

Téléchargements par image:

2.46

Messages sur le forum :

190

Fichiers envoyés par mois:

48.46 moyenne
BIO
Working in the stock business since late 2005. Been around the world working for various stock photography projects in Australia, New York, Amsterdam, Berlin and many more
Always open to new business contacts from around the world, so feel free to contact me.
Site web:
http://kaesler-medienproduktion.de
Inscrit(e) depuis:
January 8, 2006
Équipement:
Mostly using my well trusted Canon 5D MK II system with high quality lenses.
Sujets préférés :
People in everyday situations, isolated persons and objects, travel and symbolics.
Stock rank: