Hugo Rosseels
Rosseels
Antwerp, Belgium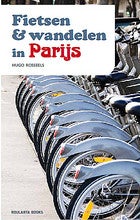 statistiques de compte
Fichiers envoyés:

169

Ventes totales :

456

Exposition du portfolio :

0.03%

Exposition dans la base de données:

0%

Téléchargements par image:

2.70

Messages sur le forum :

9

Fichiers envoyés par mois:

1.40 moyenne
BIO
I wrote a guide in Dutch 'Fietsen en Wandelen in Parijs" (Walking & cycling in Paris) published by Roularta Books, Belgium and Reality Bytes, Holland. In this book I show you the hidden secrets of Paris on a bike, by bus and walking. The guide is illustrated with my favorite pictures of Paris, including the one on the cover!
One of my photos was used on the book cover of "Wayfaring Stranger" by Nancy Sullivan. (USA 2012)
Inscrit(e) depuis:
January 17, 2008
Équipement:
Nikon D3100 with all kinds of lenses 18-55, 55-200, 16-85
Sujets préférés :
Traveling in Europe, I love exploring Paris in particular (if possible on a rented bike), also all kinds of transportation and architecture. Sicily, Italy, is one of my favorite places to stay, too.
Stock rank:
Je suis un photographe travaillant exclusivement avec Dreamstime.com.