William Wise
Williamwise1
Athens, United States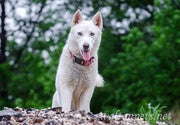 statistiques de compte
Fichiers envoyés:

3,029

Ventes totales :

303

Exposition du portfolio :

0.48%

Exposition dans la base de données:

0.05%

Téléchargements par image:

0.10

Messages sur le forum :

4

Fichiers envoyés par mois:

168.28 moyenne
BIO
I am an animal shelter director in rural Georgia, USA. I have used my photography hobby to increase the number of animals that make it out of our shelter alive. My desire is that my stock nature and animal photography can provide some financial support to my Animal Shelter adoption photography efforts. 100% of earnings and donations from my photography go back into supporting the shelter's adoption websites and shelter photography equipment.
Site web:
http://www.williamwisephoto.com
Inscrit(e) depuis:
September 8, 2016
Équipement:
Nikon D7000 (but hoping to earn my way toward purchasing a professional-level Nikon for our animal shelter!).
Sujets préférés :
Animal Shelter Photographer and Nature photography
Je suis un photographe travaillant exclusivement avec Dreamstime.com.