Leszek Wrona
Leswrona
Burnaby, Canada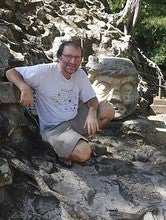 statistiques de compte
Fichiers envoyés:

3,685

Ventes totales :

1,143

Exposition du portfolio :

0.59%

Exposition dans la base de données:

0.06%

Téléchargements par image:

0.31

Messages sur le forum :

97

Fichiers envoyés par mois:

38.79 moyenne
BIO
Taking pictures is fun, uploading and keywording is work, seeing that someone finds it useful is gratifying.
I am an amateur photographer taking pictures of places, people, and events that I find interesting. I hope that visitors to my portfolio can find my images valuable and enjoyable.
Suivez-moi:
Inscrit(e) depuis:
April 29, 2010
Équipement:
Pentax K-X and two passionate eyes
Sujets préférés :
Landscape, architecture, culture, people, sports, festivals
Je suis un photographe travaillant exclusivement avec Dreamstime.com.